4. How do I vote in a polling station?
If you've not already done so, please make sure you check out our page on what happens at a polling station before you read on.
What do I do once I've been given my ballot paper?
There's a chance that you'll be able to vote in different elections on the same day, so you may be given more than one ballot paper.
Take your time to read everything properly. There will be instructions on the ballot paper and on posters in the polling station.
Take your ballot paper into a polling booth. These are private, screened areas designed so that no one else can see how you vote. If it's busy, you may have to wait for a free booth. Make sure you give people plenty of space, so everyone can cast their vote in secret.
Clearly mark your ballot paper with an X – not a tick – next to the candidate you would like to vote for.
Unless instructed otherwise, you must vote for only one candidate.
Important!
Do not write anything to identify yourself in any way on the ballot paper as this will mean that your vote will be voided and wouldn't be counted for the election – voting must be anonymous.
Help for people who are visually impaired
If you are visually impaired, you may want to take a copy of the large print ballot paper into the booth with you (staff can provide you with this) or use a magnifier or tactile voting device to help mark your ballot paper. You can also use your phone in the booth to magnify the text on the ballot paper or read the text out to you – just no photos!
What happens if I need help filling in my ballot paper?
If you can't fill in the ballot paper yourself, you can ask the polling station staff to mark the ballot paper for you, or you can ask someone you trust, such as a parent or carer.
You're also allowed to ask someone you trust, like a parent or a friend who is over 18 and able to vote in the election, to come with you to the polling station to support you whilst you vote.
Remember not to write anything else on your ballot paper, or your vote may not be counted. There will be a pencil in the polling booth, but you can use your own pen or pencil if you prefer.
What do I need to do once I've marked my ballot paper?
When you've filled in your ballot paper, fold it in half and put it into the ballot box for your polling station. These are large boxes which will be clearly labelled and obviously placed, but if you are not sure just check with a member of staff.
You should also not discuss your vote in the polling station with anyone else as it might influence or unnerve fellow voters. If you want to discuss candidates or voting choices, please do so outside the polling station.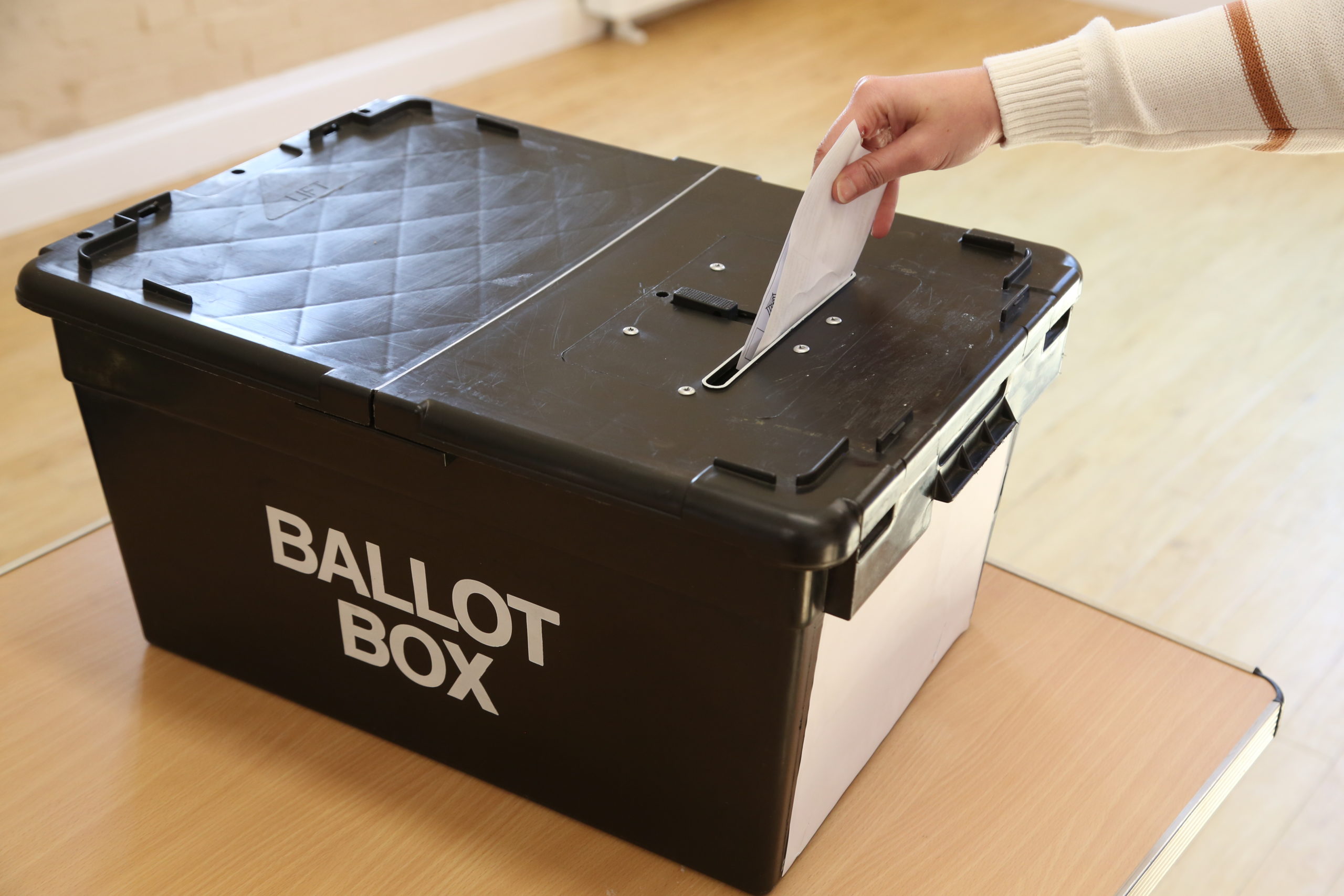 What happens next?
At the end of the polling day, the polling station staff take ballot box away to a central counting location where all the votes for the election will be counted.
Your vote will be kept safe and will always stay secret.
What happens if I make a mistake?
If you make a mistake on your ballot paper, don't panic, it's fine! As long as you have not put your ballot in the ballot box, staff can issue you with a replacement. Just explain to a member of staff what you have done, and they will be able to issue you with a new ballot.
What if I purposely spoil my ballot paper?
If you have purposely spoilt your ballot paper your vote won't be counted. This is normally done if you write anything on the ballot aside from a clear voting intention in a box next to a candidate's name.
Is a vote ever not counted?
If a voter's intention is unclear, the ballot may be voided. It's important to mark your ballot paper correctly – but again, there will be instructions both on the paper and in the booth to advise you.
What happens when the votes are counted?
You can find out in the last section of our guide – what happens at an election count.